How to Transfer Messages from iPhone to PC?
Please download and install the latest version of Tansee iOS Message Transfer
here
.
Additionally, ensure that you have installed the
latest version of iTunes
and verified that it is able to read your iPhone, iPad or iPod Touch.
Open Tansee iOS Message Transfer.
Connect your iPhone or iPad or iPod to your PC with a USB cable.
Tansee shows an Import screen with all the messages and deleted messages that are on your connected device.
If you have a large number of apps or photos, Tansee will take longer time reading data.
What to Do If Tansee iOS Message Transfer Keeps Reading Data?
If asked, unlock your iOS or iPadOS device using your passcode. If you see a prompt on your iOS or iPadOS device asking you to Trust This Computer, tap Trust to continue.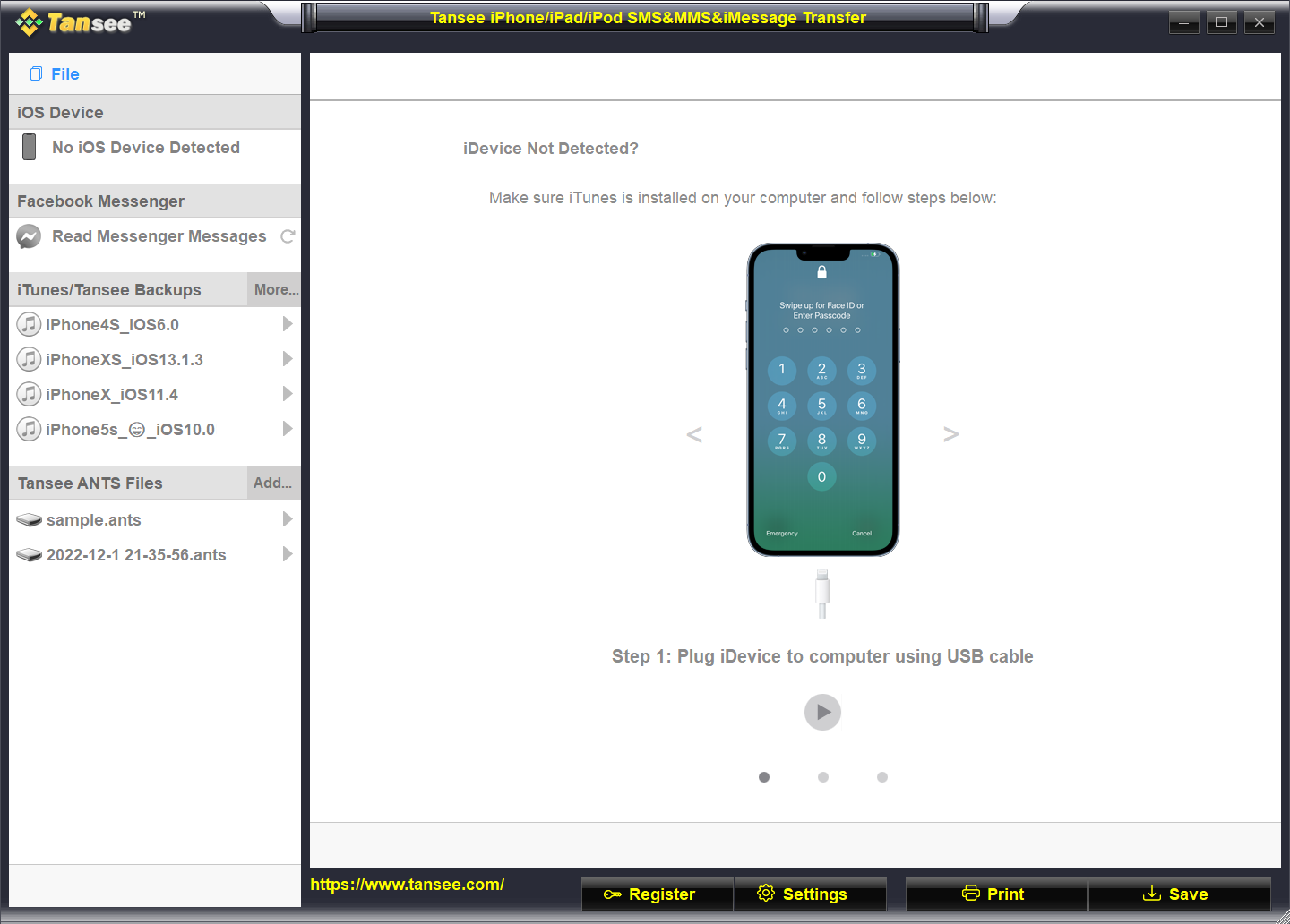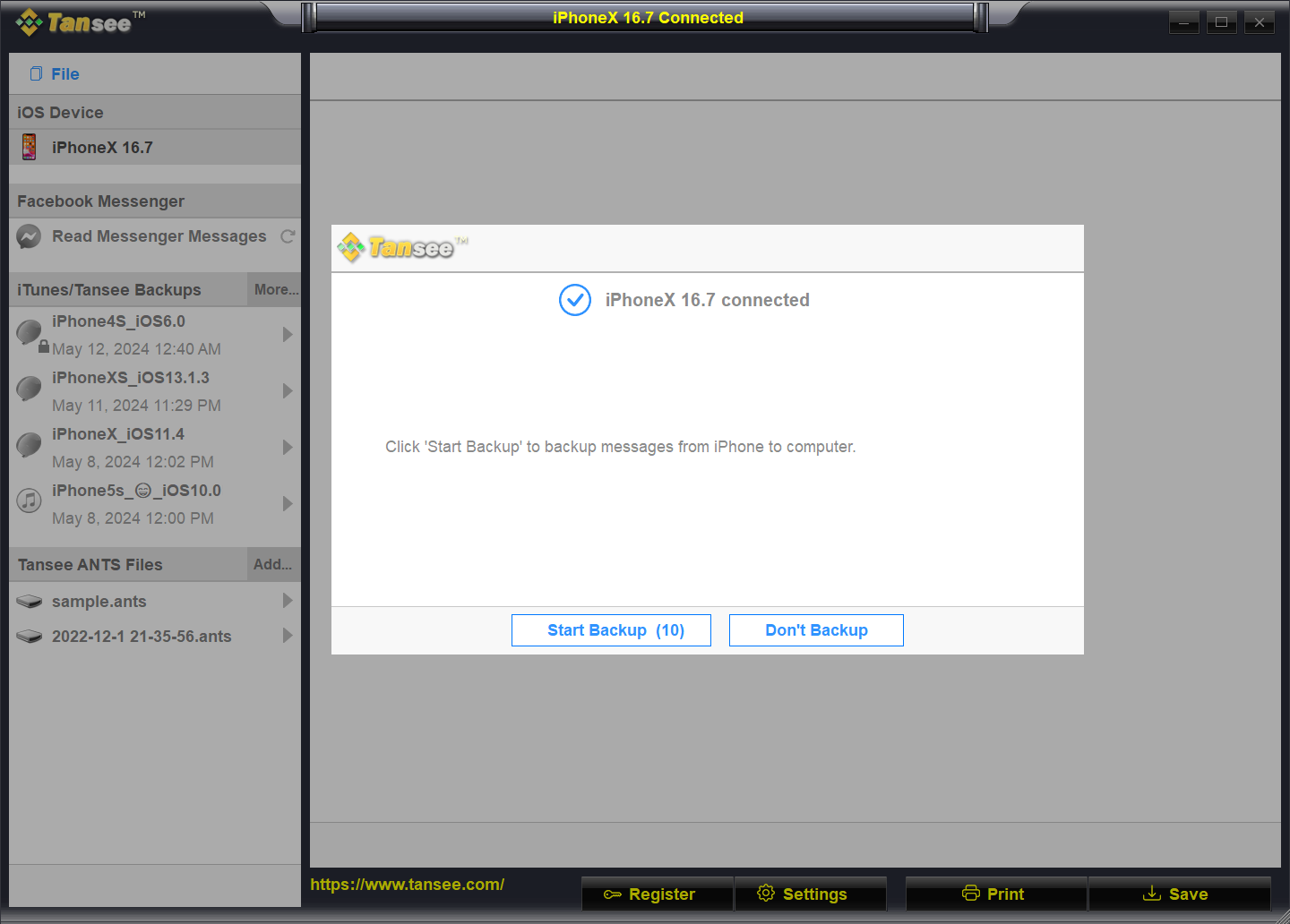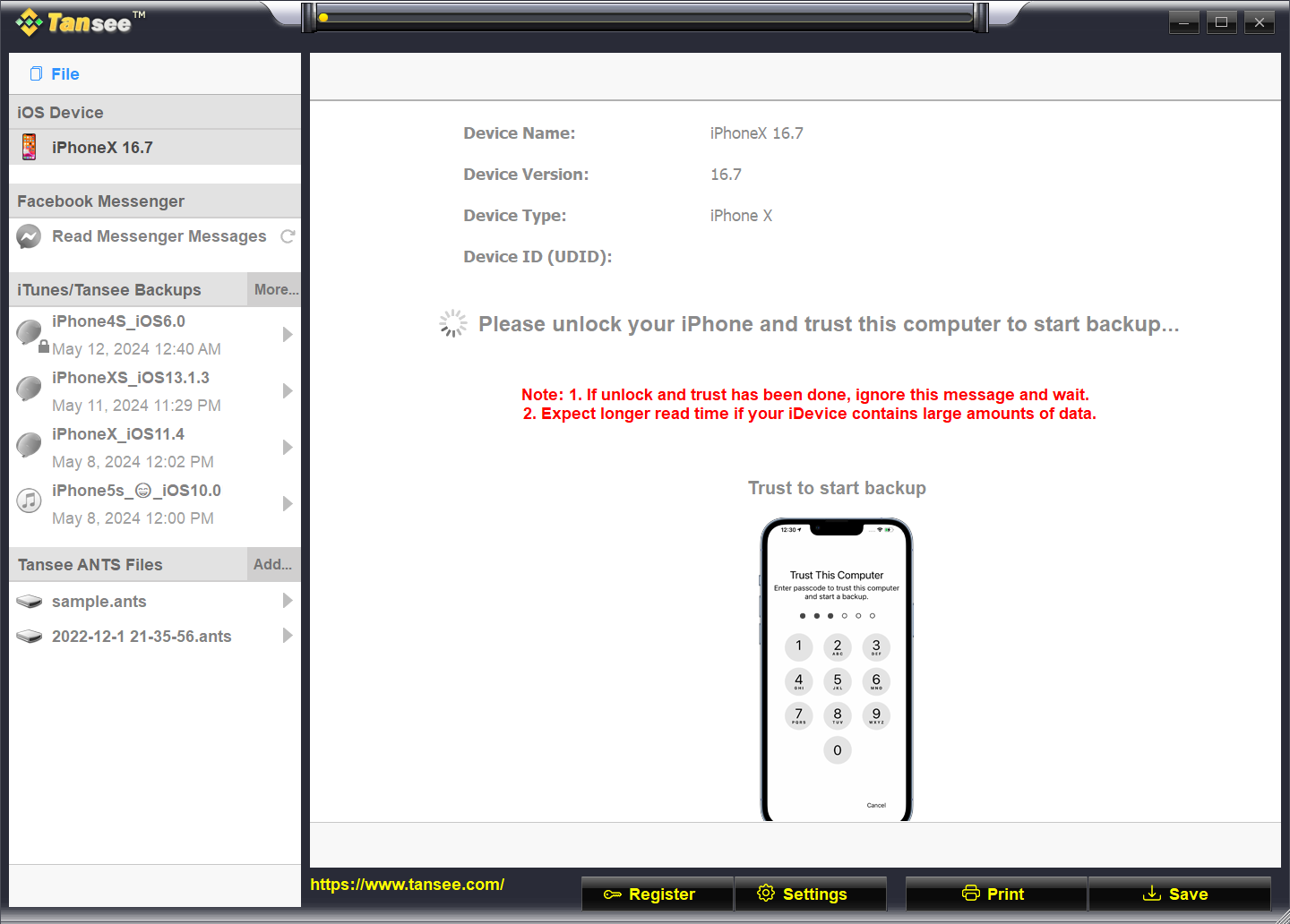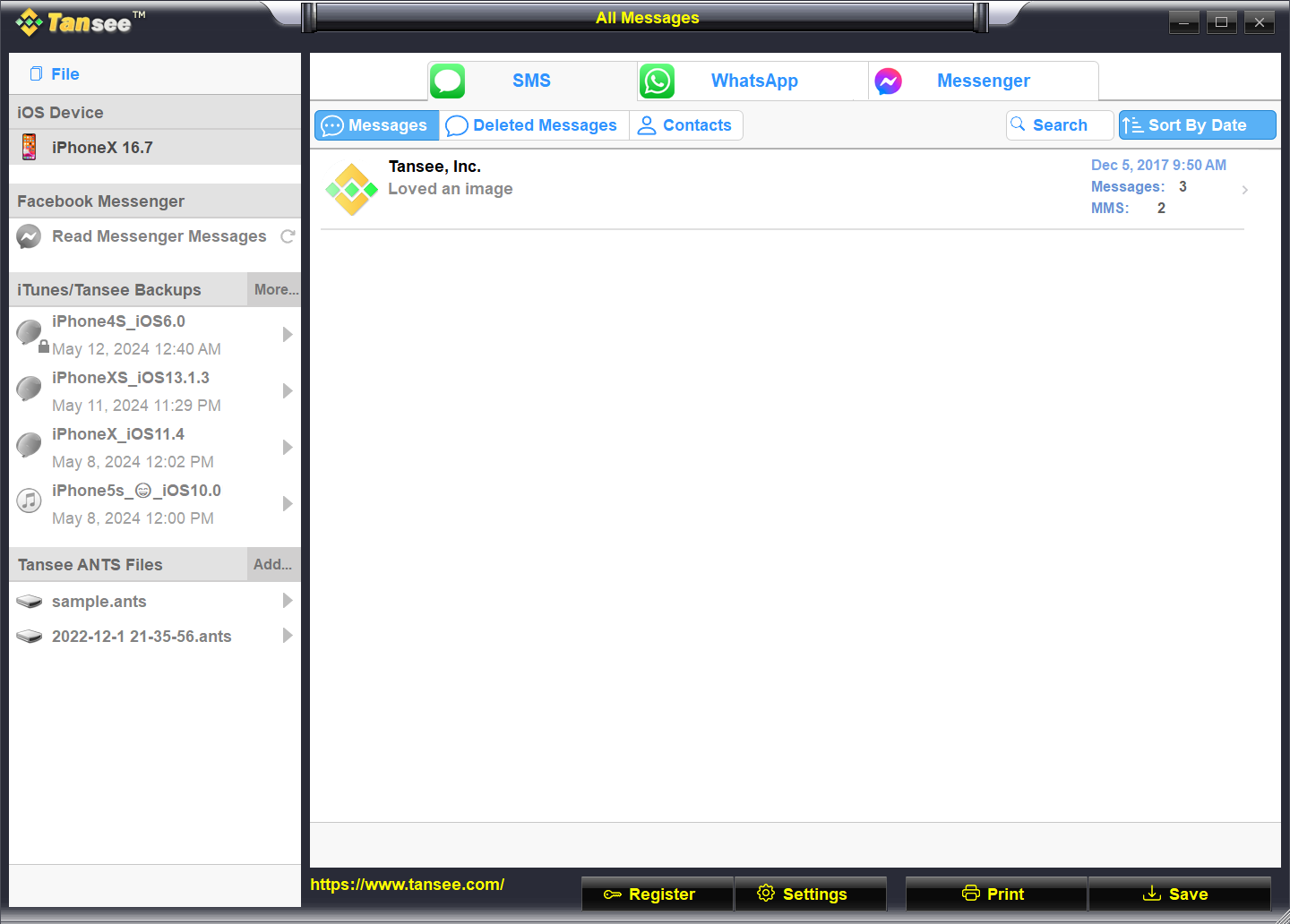 After Tansee reads out all the messages, click the button labeled 'Backup' located at the bottom of the screen.
Choose to save all your iPhone, iPad, or iPod messages to your PC in ANTS, HTML, TEXT, PDF or JPG format.
By selecting the .ANTS format, you can also set a password to protect your SMS, MMS and iMessages database for personal privacy.
Select the desired contact from the Tansee contact list, and then click 'Start Backup.'
Select the messages by date and then click 'Start Backup'.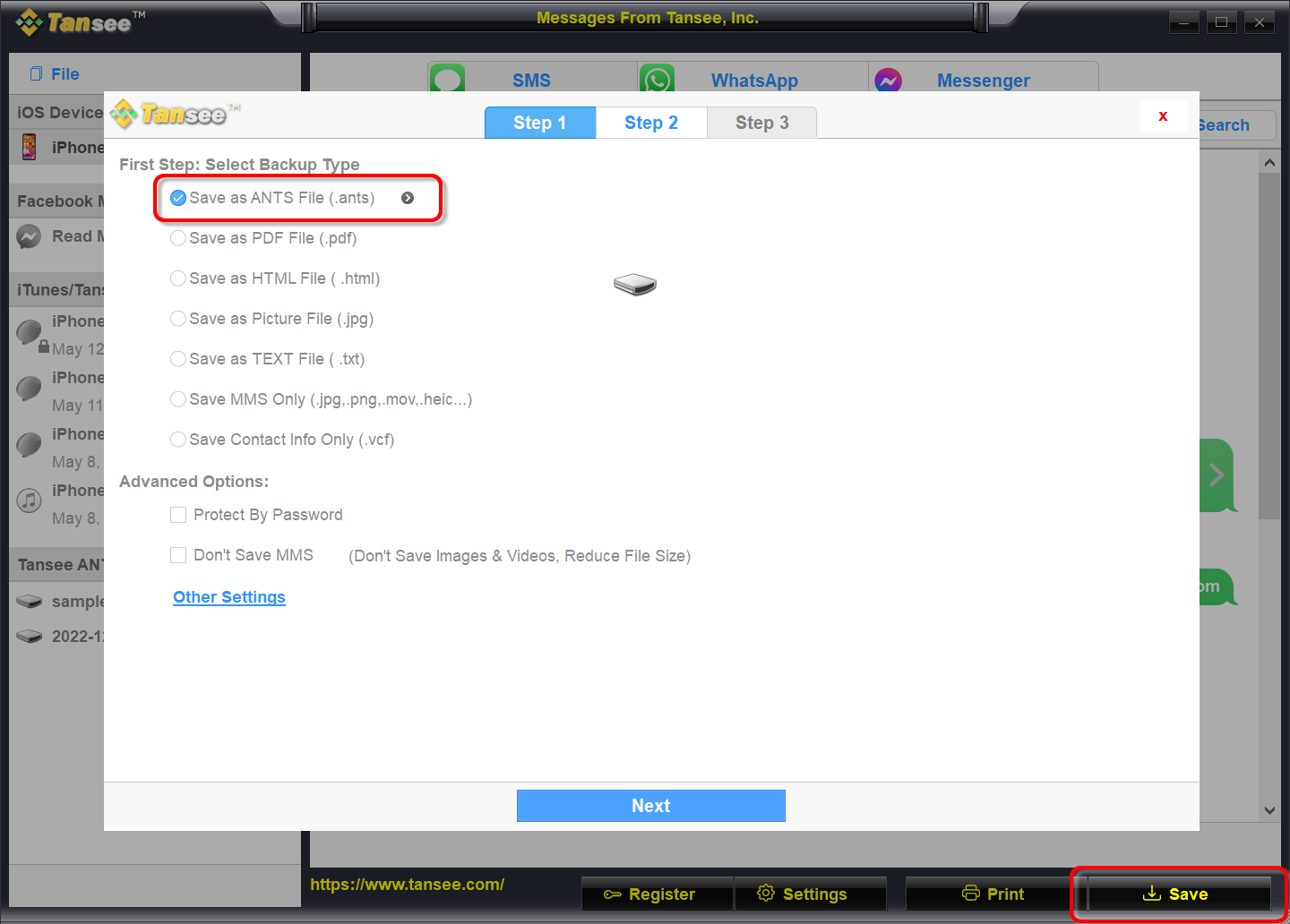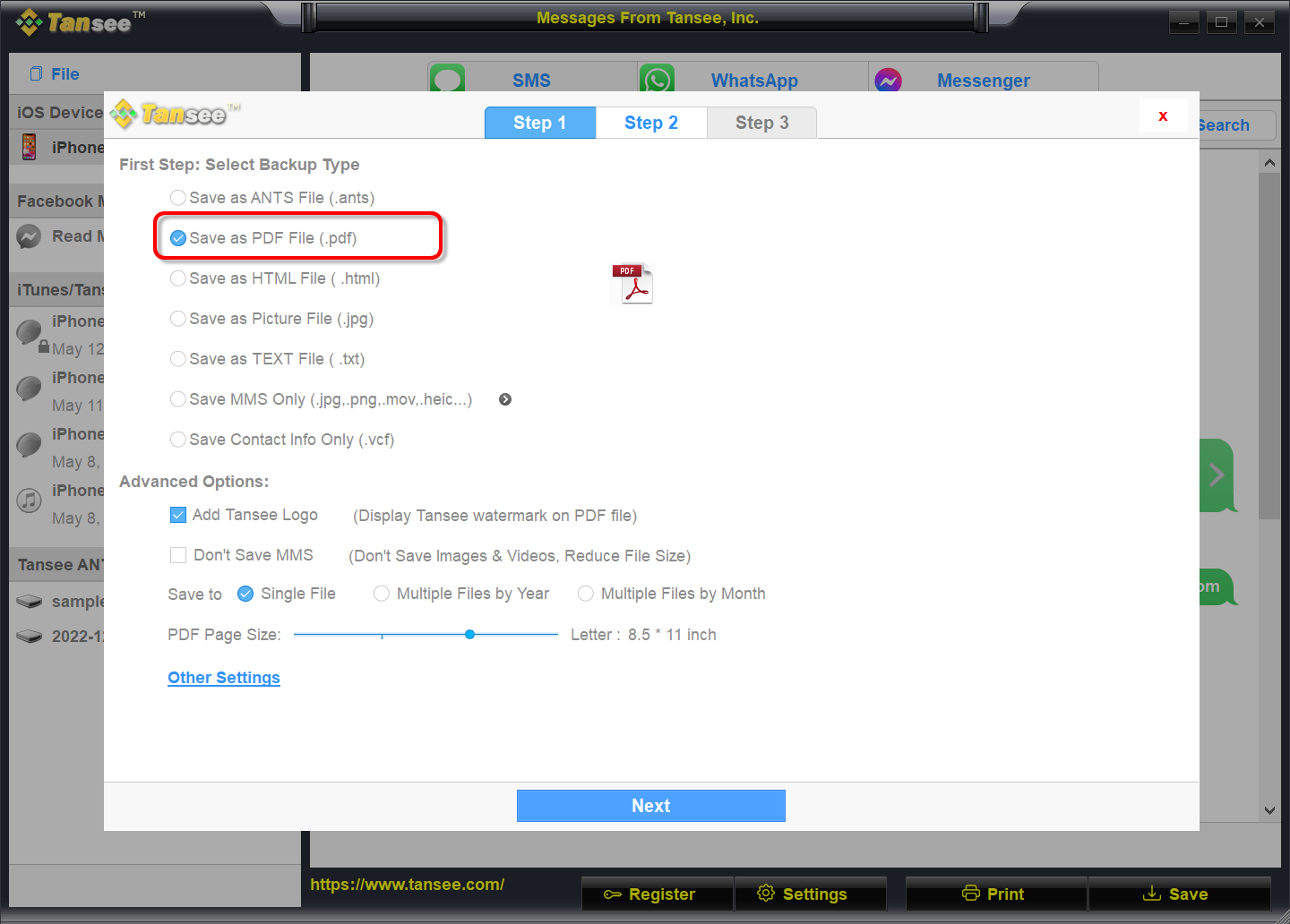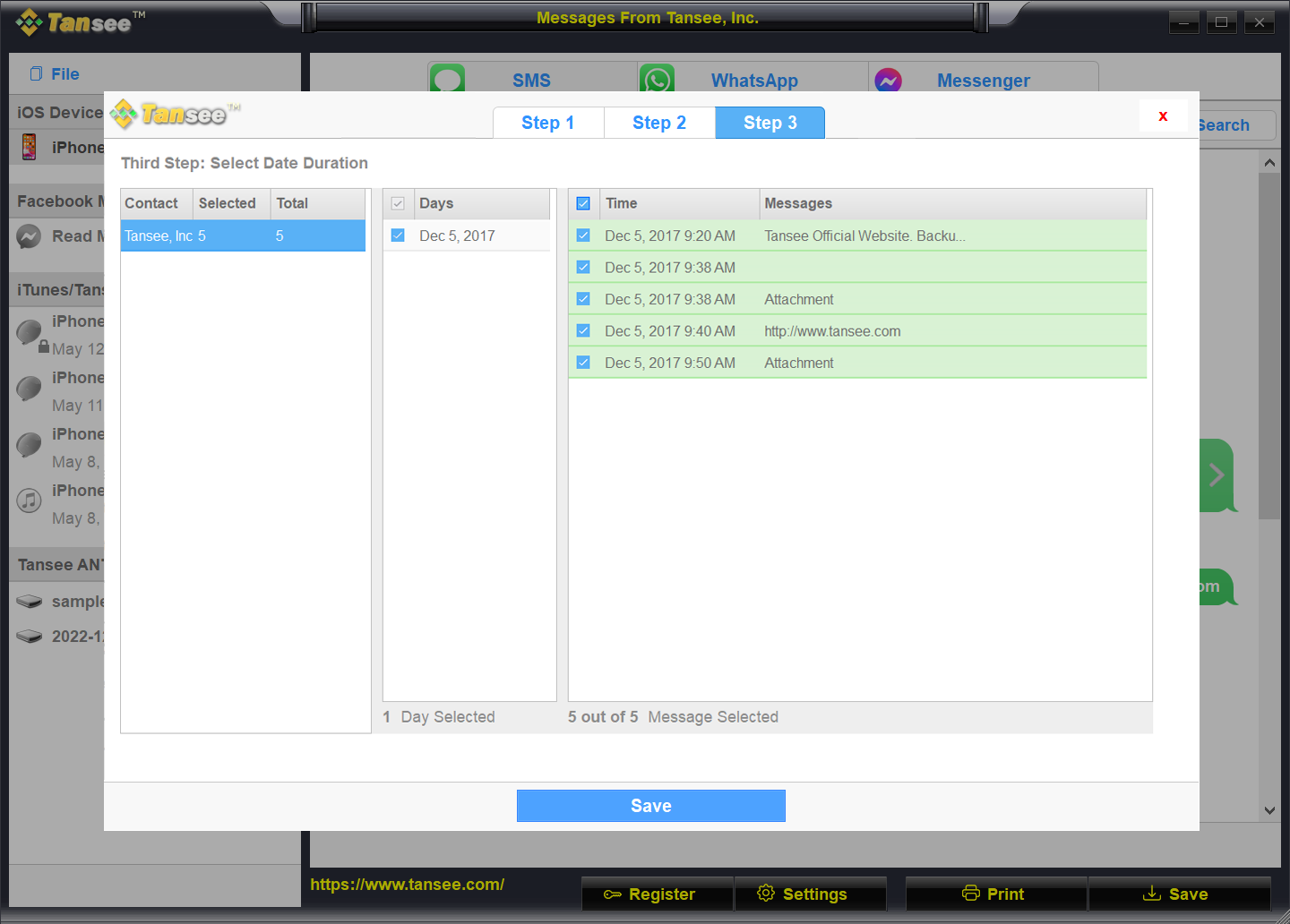 Click 'Print' button. Click 'Start Print'. Print messages exactly as they appear on your iPhone.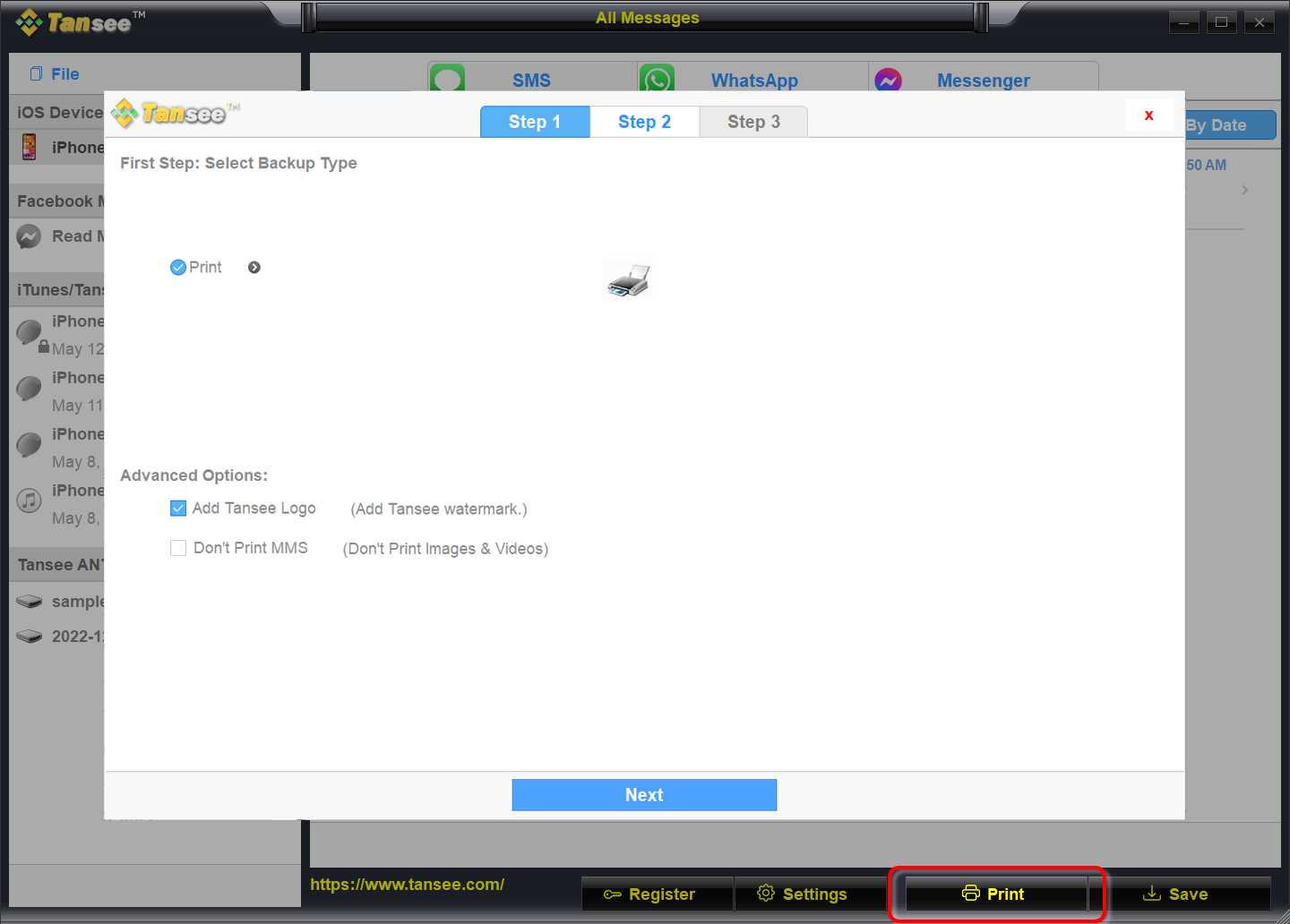 Print Messages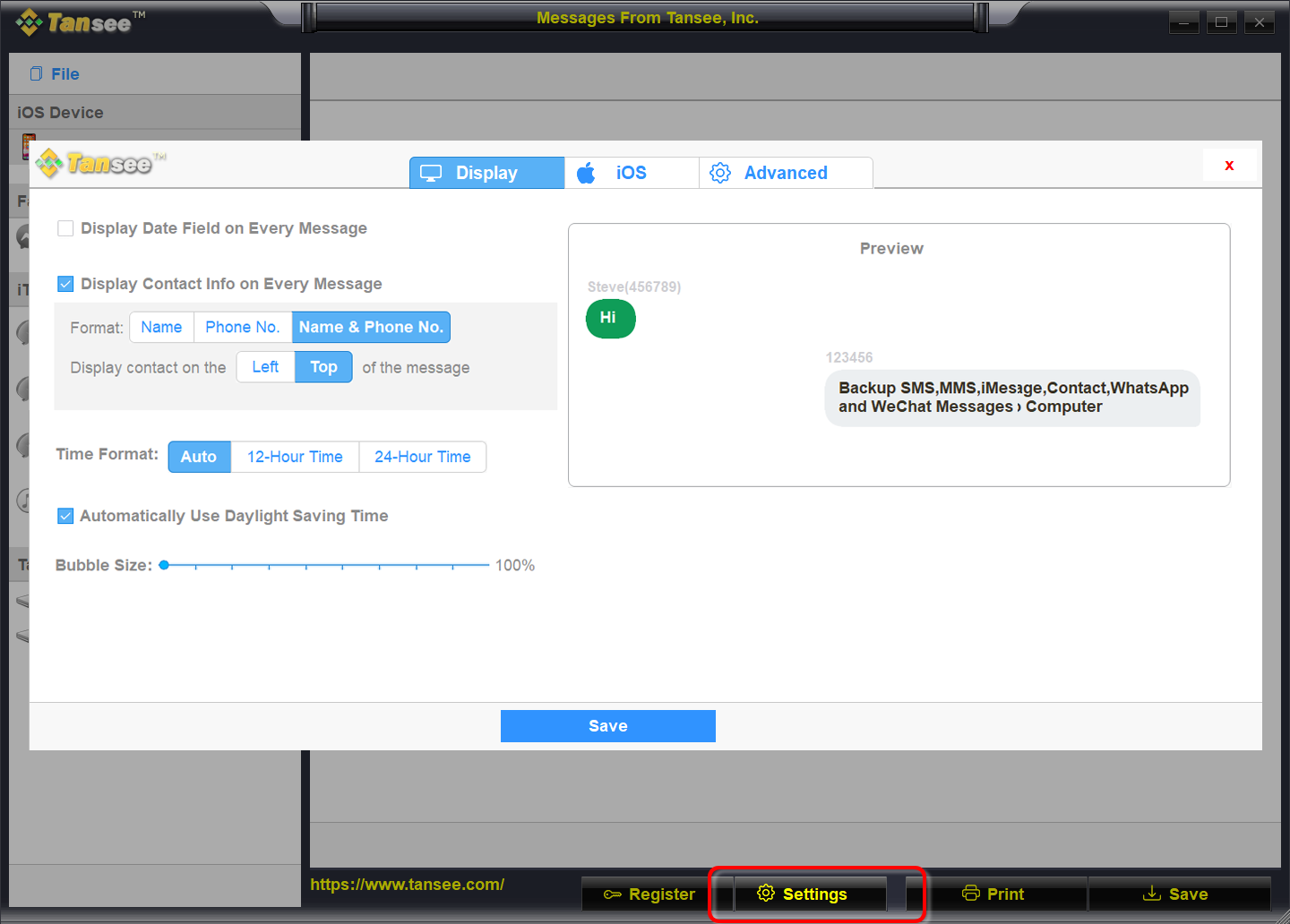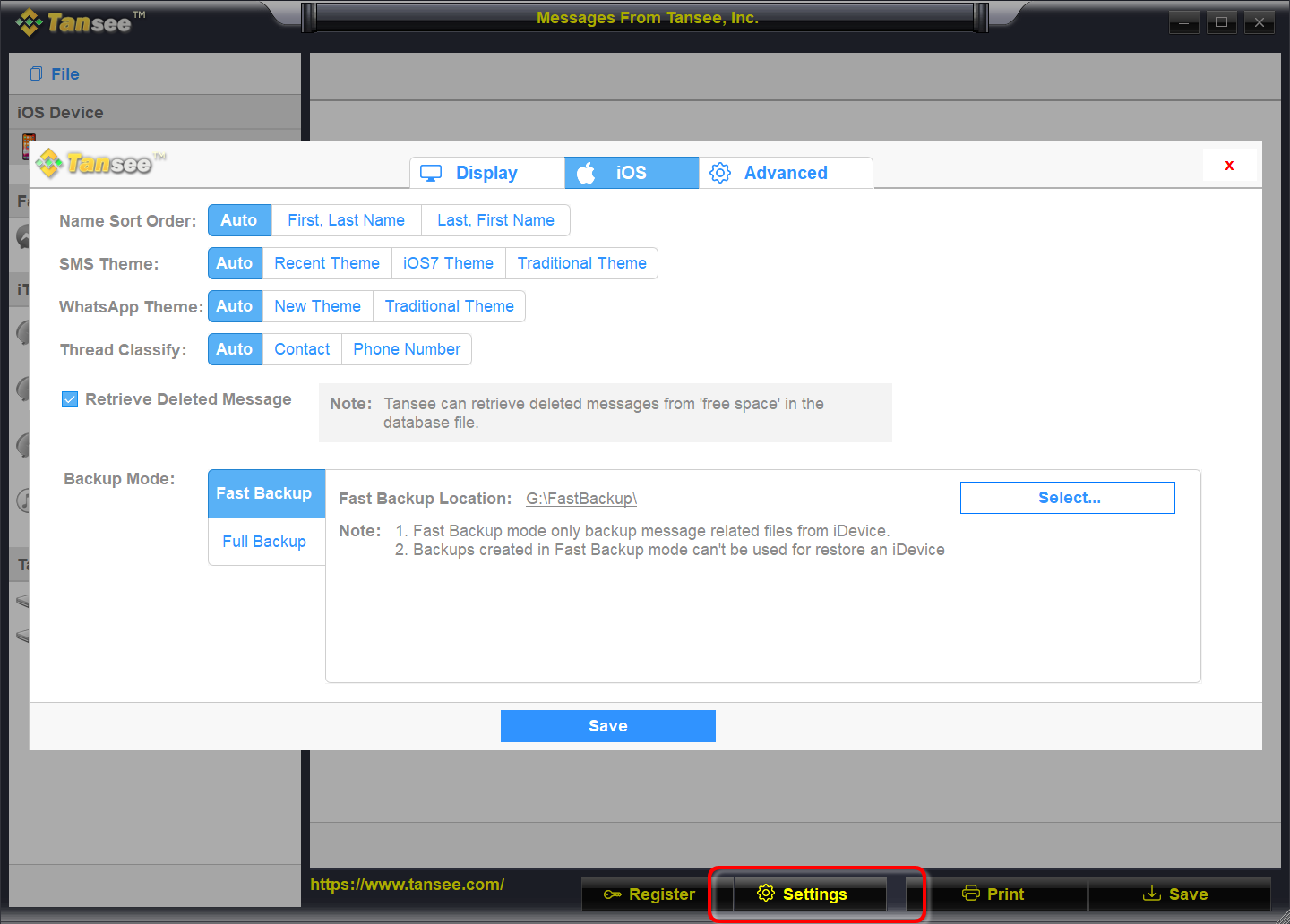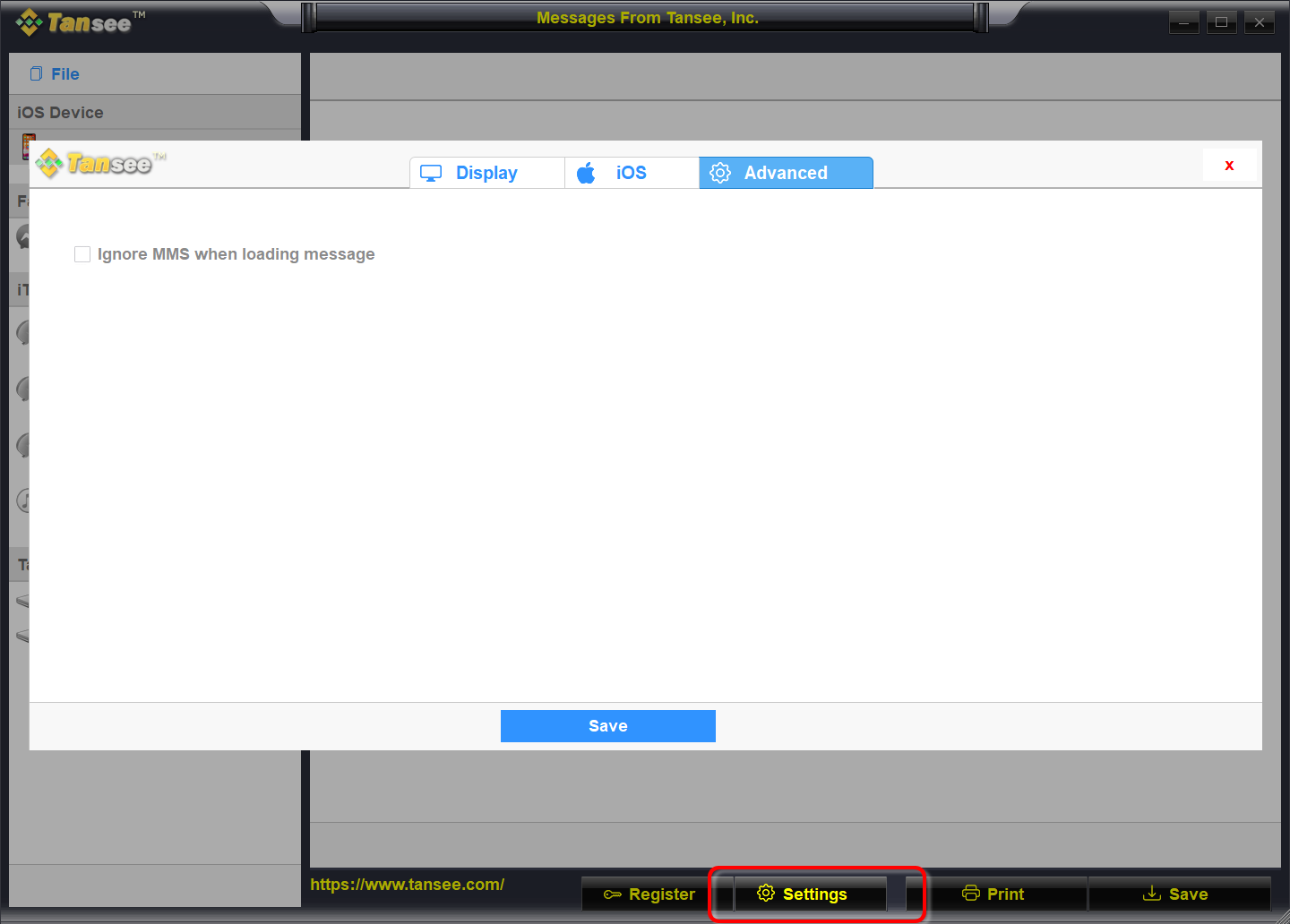 Click Register button and put in your license code to get full version.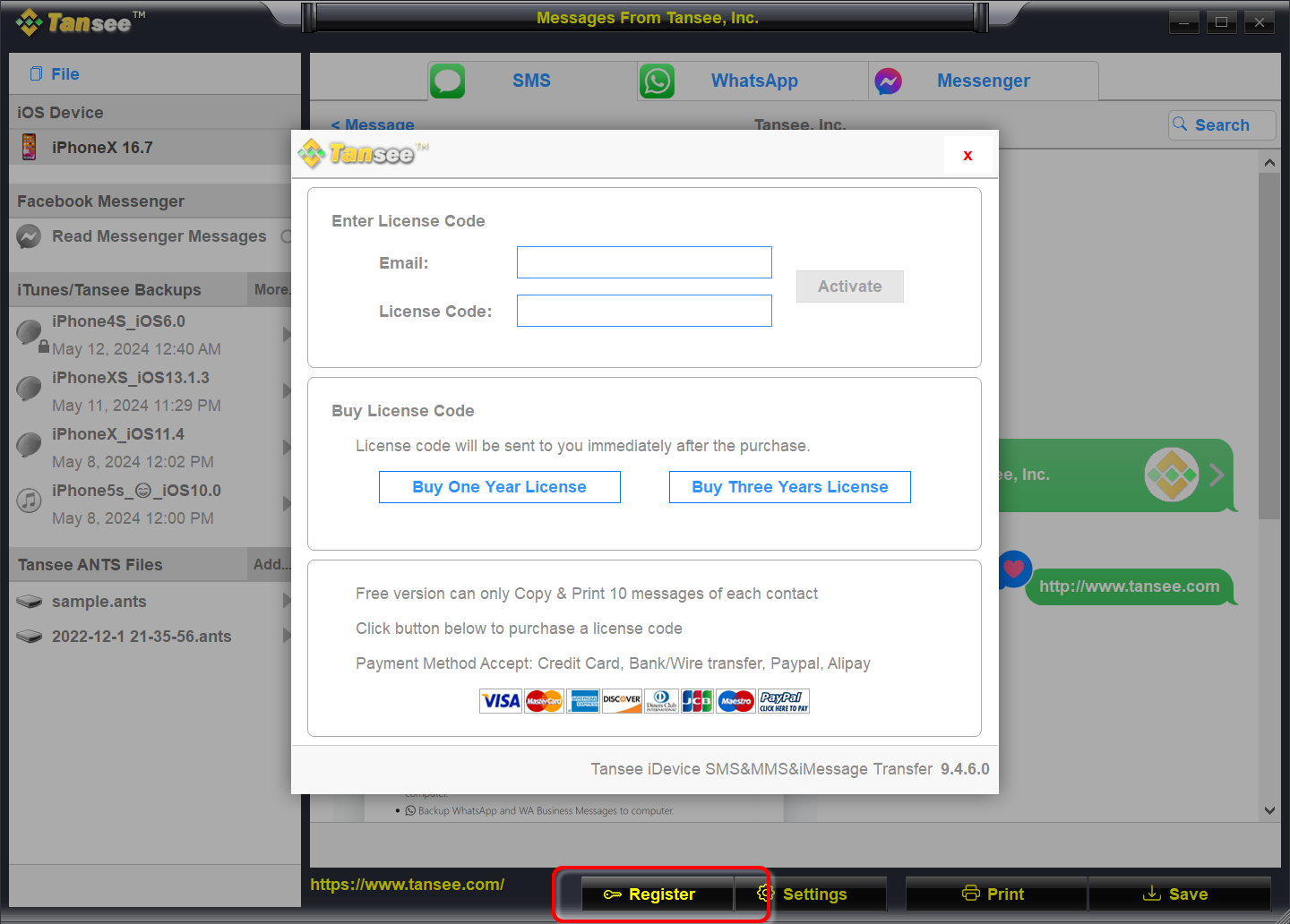 Register